Do You Create Content or Art?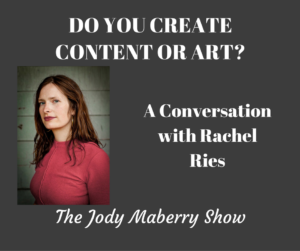 Rachel Ries write songs. She sings songs. And she sells songs.
Does Rachel create art or content? Rachel joins me on the Jody Maberry Show to discuss that and more. We also talked about writer's block and connecting with your audience.
Rachel will help you consider a different approach to how you write and the content you create.
Find more of Rachel at RachelRies.com.