How to Get Your Lucky Break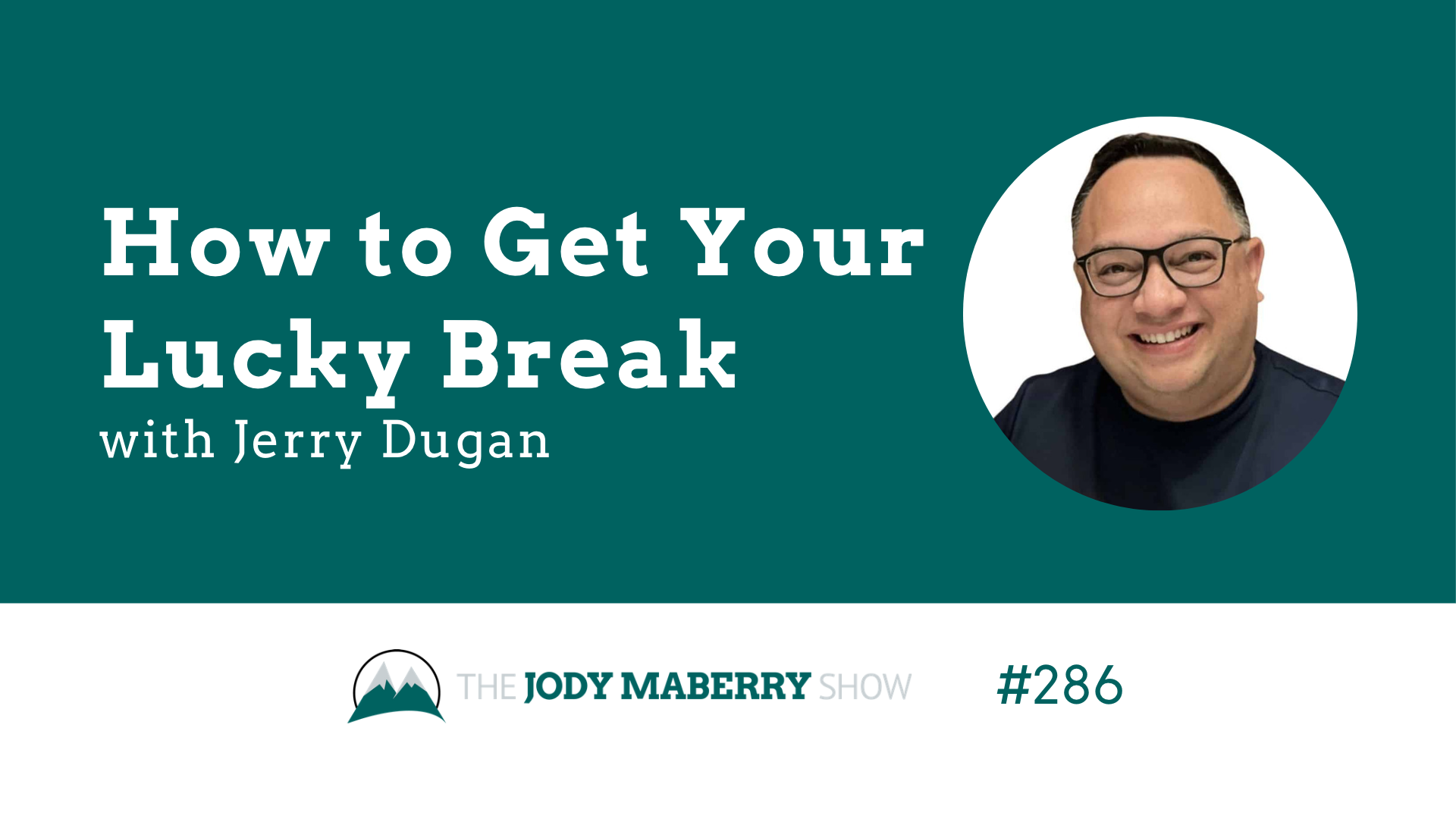 "You've got to work hard to be ready when the lucky break happens."
Last episode, Jerry Dugan joined to share about his passion for servant leadership and the lessons he's learned in his career. As we do on The Jody Maberry show, when we have a guest, that guest comes back the very next episode to ask me three questions. These questions are not prompted by me or influenced by me. He really came up with some good ones, including one about how to get your lucky break.
Jerry's three questions are:
What lessons from your park ranger days would you say still carry over today to being a servant leader?
What is the rut you help people get out of?
How would that person go about getting that first gig?
He even manages to sneak in a fourth question about Bigfoot.
As Jerry asked each question it led to interesting discussions about how our experiences can shape us into better leaders who prioritize serving others. Not only by leading, but also genuinely caring for those we lead. Many people that transition from public service to entrepreneurship find it challenging to promote themselves. It often goes against the very core of servant leadership.
Take a listen to hear my thoughts on authentic public service with the extraordinary servant leader, Jerry Dugan. We explore how my experiences as a park ranger have shaped my leadership skills and goals.
Connect with Jerry
Podcast Beyond the Rut
Book Beyond the Rut
Audiobook Beyond the Rut
Connect with Jody
About Jody – https://jodymaberry.com/about-jody-maberry/
Instagram – https://www.instagram.com/sugarjmaberry
LinkedIn – https://www.linkedin.com/in/jodymaberry/
Facebook – https://www.facebook.com/sugarjmaberry/
Twitter: https://twitter.com/jodymaberry
 Episode Highlights
00:01:14 – Lessons from Being a Park Ranger
00:04:20 – Getting Out of a Rut
00:07:57 – Getting the First Speaking Gig
00:12:24 – Is Bigfoot Real?
00:14:18 – Movie Recommendation
00:14:23 – Fun End of Show
00:14:38 – Not Everyone Will Hear It