Creating Magic Mastermind Overview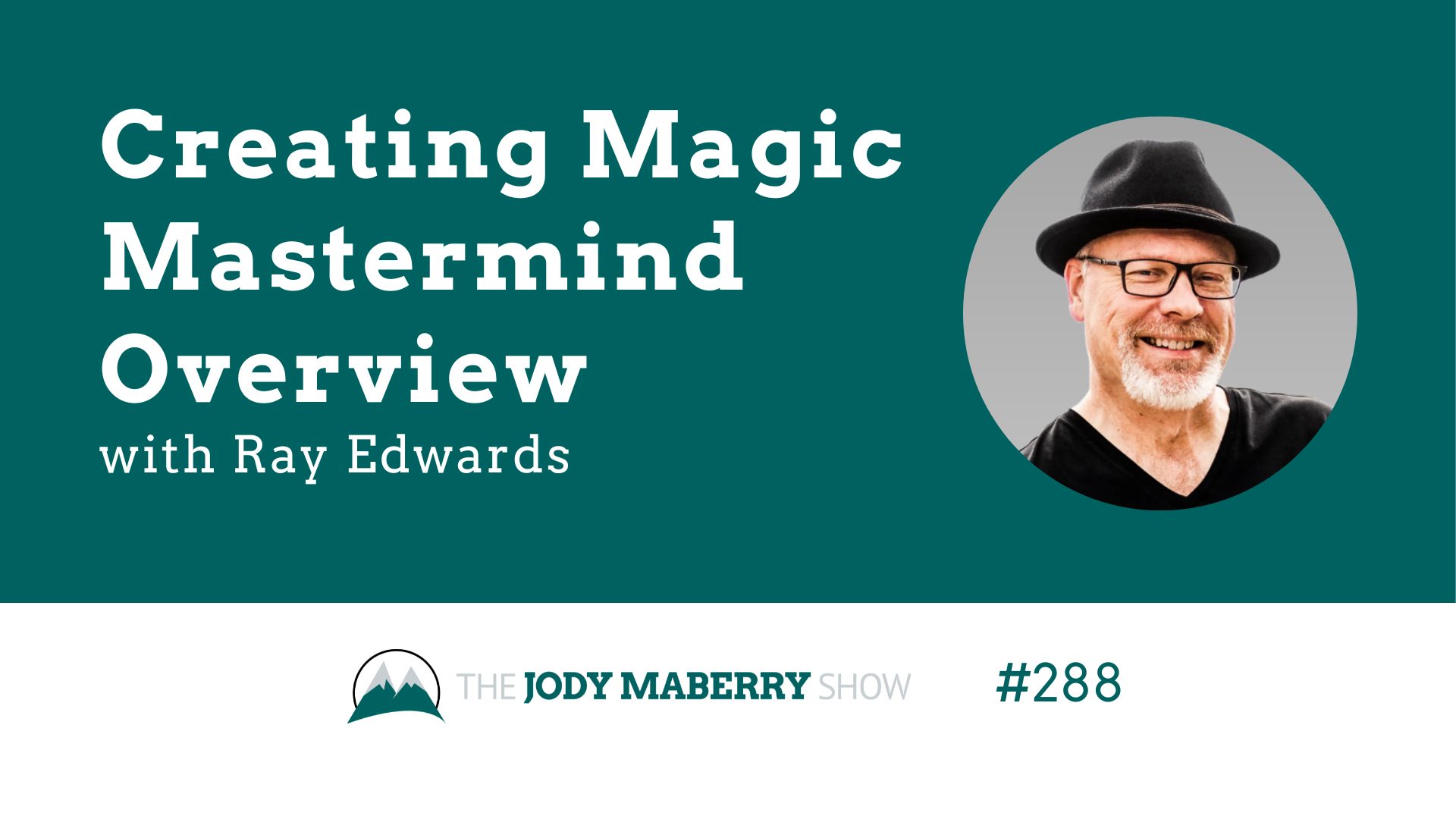 "You become the average of the five people you spend the most intentional time with."
Ray Edwards is a well-respected copywriter and author who is known for his expertise in creating powerful biographical narratives for entrepreneurs. His recent participation in the Creating Magic Mastermind event has added another feather to his cap. The mastermind events with Lee Cockerell in Orlando Florida are always a wonderful time. The days were full of invaluable insights from participants of many different industries and walks of life.
It was clear that Ray's depth of knowledge and empathetic approach were greatly appreciated by all in attendance at the event. It only made sense to then invite him to the podcast for a conversation so he can further share his experience. During our conversation, Ray shares how he has transformed his personal and professional growth by attending the Creating Magic Mastermind event.
In this episode, you will:
Explore takeaways from the Creating Magic Mastermind event and how they can change your life
Learn how mentors can contribute to your personal and professional journey
Understand the significance of cultivating a community for authentic connections
Adopt the skill of incorporating feedback to enhance your capabilities
Combine introspection and practical implementation for optimum growth
Take a listen to hear Ray's perspective on the impact of attending events such as Creating Magic Masterminds. If you aren't able to attend one in person, consider expanding your peer group by joining a virtual Mastermind group or community.
Make sure to share this episode with anyone else that is considering attending an event like Creating Magic Masterminds so they can discover the impact they will have on your personal and professional growth.
Connect with Ray
https://rayedwards.com/podcast-archives/
Connect with Jody
About Jody – https://jodymaberry.com/about-jody-maberry/
Instagram – https://www.instagram.com/sugarjmaberry
LinkedIn – https://www.linkedin.com/in/jodymaberry/
Facebook – https://www.facebook.com/sugarjmaberry/
Twitter: https://twitter.com/jodymaberry
Episode Highlights
00:03:40 – The Group Where You Find the Gold
00:09:02 – Exceed Expectations and Good People Will Reward You
00:11:59 – Carl Holtz
00:13:11 – The Importance of Believing in Your Solution
00:16:42 – The Motivation to Get Out of Pain
00:19:38 – Understanding the Roots of Our Behaviors
00:21:11 – Disney's Success is in its Clarity
00:26:21 – The Importance of Community
00:27:12 – The Power of Correction
00:28:22 – The Value of Introspection
00:29:20 – Prospection
00:30:23 – Creating Impact