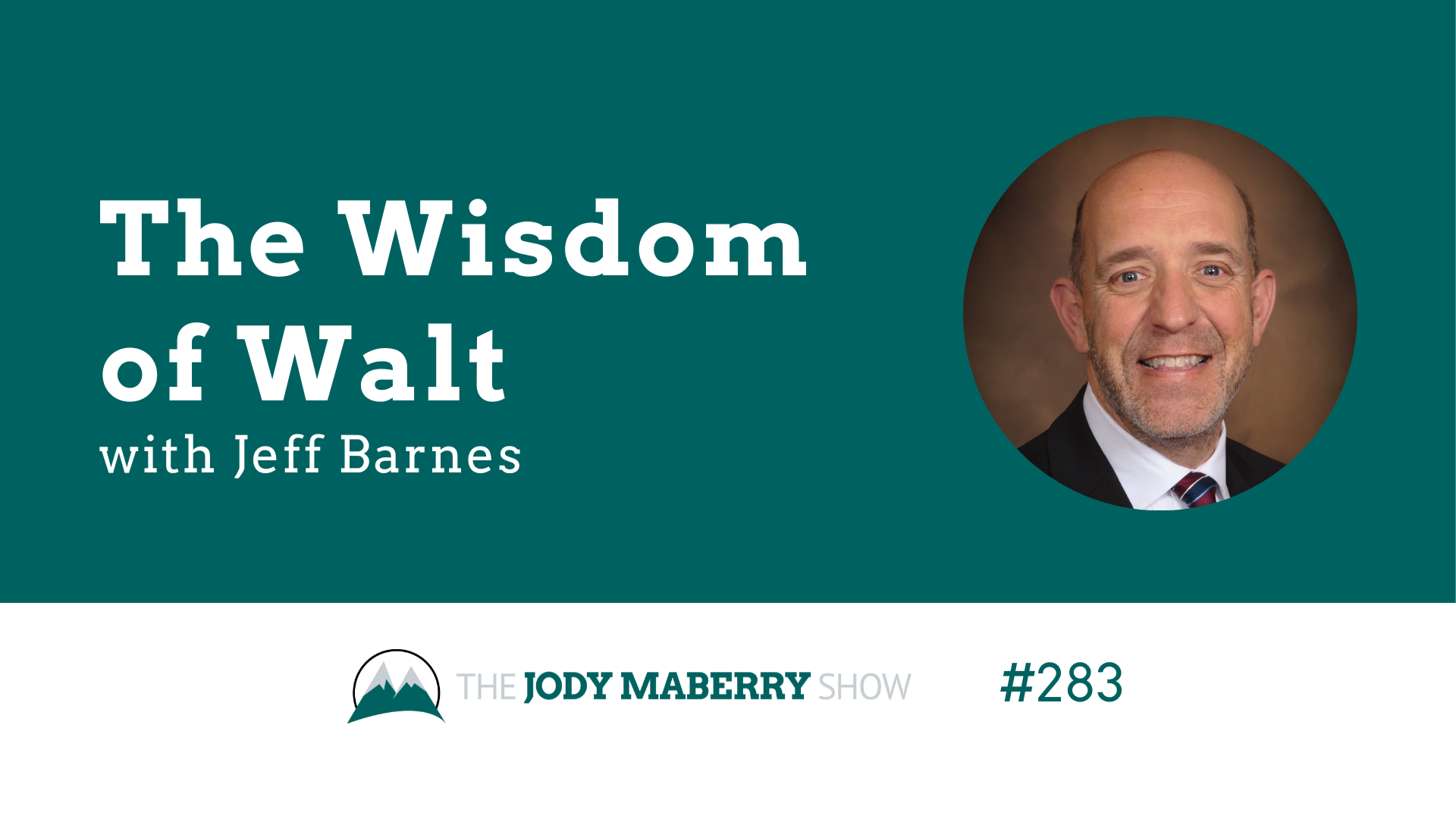 "Every great story requires conflict."
Jeff Barnes had an underwhelming first experience at Disneyland. So much so that it sparked his curiosity about why people loved the park so much. His insatiable curiosity led him to research Walt Disney's life and the adversity he faced. It was through this research that Jeff discovered Walt's desire to be remembered as a storyteller and the importance of overcoming adversity in achieving success. This realization drove Jeff to create a course that uses Disney's stories to inspire and motivate students to face their own challenges and achieve their dreams.
Jeff's journey took a dramatic turn when he was diagnosed with a life-threatening brain tumor immediately after starting the course. Rather than giving in to fear, Jeff chose to delay surgery and continue teaching the class. Throughout our conversation Jeff shares about the moments of resiliency he had learned from Walt Disney and how that ultimately shaped his success. His experience with the brain tumor gave him the courage to finally write his long-dreamed-of book about Disneyland. Now, as an author, speaker, and blogger, Jeff continues to use Disney's lessons and creativity to inspire and motivate people to embrace adversity and live their best lives.
In this episode, you will be able to:
Discover Jeff Barnes' intriguing transformation from professor to Disney entrepreneur
Gain valuable insights on the crucial role self-belief and resiliency play in achieving success
Delve into Jeff's captivating book, Wednesdays with Walt, and his exceptional presentation style
Absorb inspiring lessons from Walt to spark creativity and motivation within yourself
Find out how signing up for Jeff's email list and joining Phoenix Club will enrich your experience
Jeff's approach of using Walt Disney's lessons and creativity to inspire and motivate people to achieve their dreams inspiring to anyone who feels stuck and hopeless. The conversation highlights the importance of appreciating life and pursuing our dreams with a sense of urgency and determination. Ultimately, Jeff reminds us all why we should never give up no matter how difficult the challenges may seem.
Connect with Jeff
Website: https://thewisdomofwalt.com/
Book: The Wisdom of Walt
Instagram: www.instagram.com/drdisneyland
Facebook: www.facebook.com/thewisdomofwalt
LinkedIn: Jeffrey Barnes
Connect with Jody
About Jody – https://jodymaberry.com/about-jody-maberry/
Instagram – https://www.instagram.com/sugarjmaberry
LinkedIn – https://www.linkedin.com/in/jodymaberry/
Facebook – https://www.facebook.com/sugarjmaberry/
Twitter: https://twitter.com/jodymaberry
Episode Highlights
00:04:15 – Why Walt Disney?
00:09:33 – The Wisdom of Walt
00:12:30 – Facing Adversity
00:14:59 – Overcoming Obstacles
00:15:38 – Overcoming Obstacles
00:18:27 – Transitioning to Entrepreneurship
00:23:38 – Wednesdays with Walt