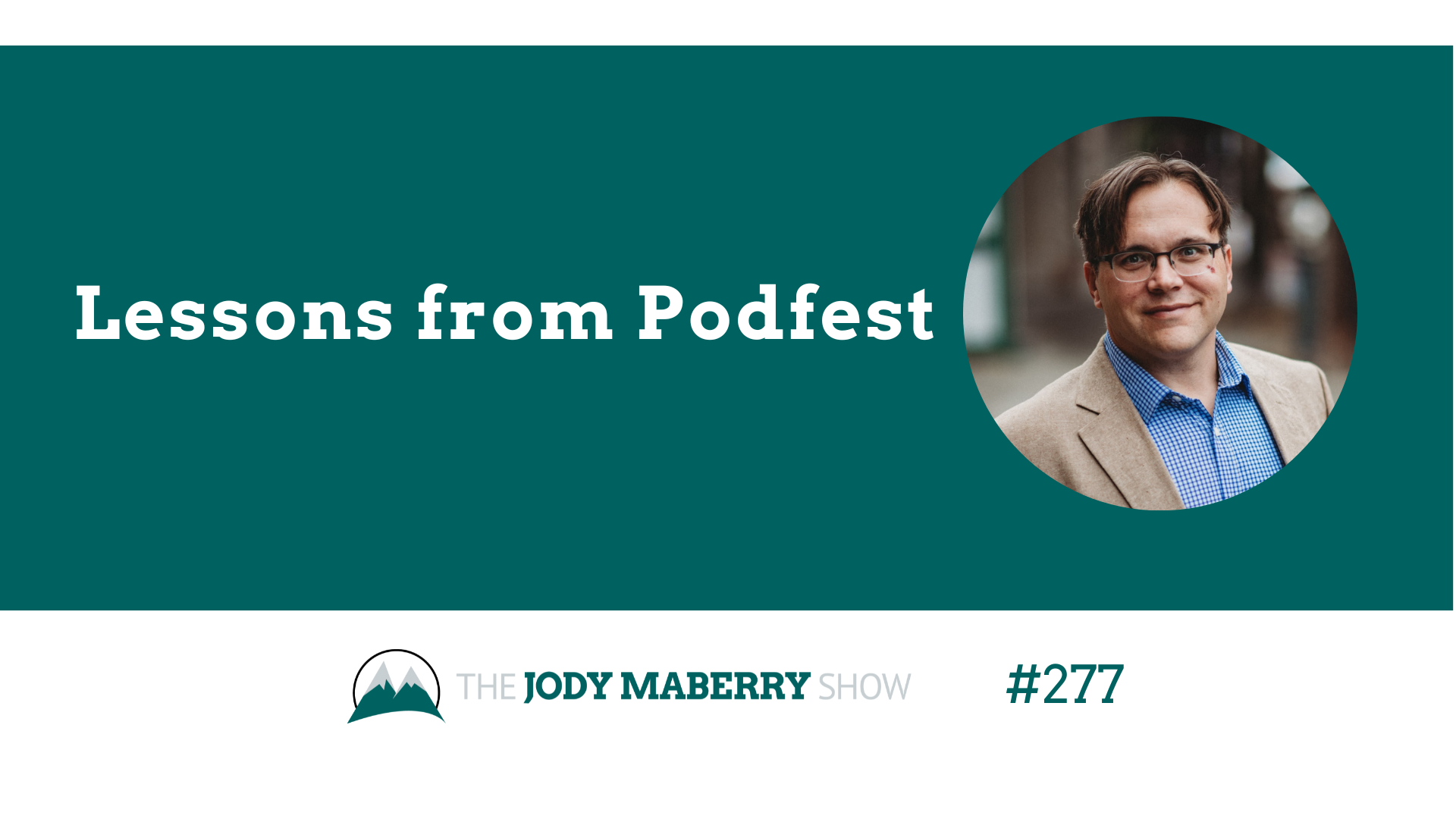 Cassie Tucker and I recently attended Podfest. Cassie returned to discuss the lessons we took away from our experience.
The first lesson comes from the current trends in the podcasting industry. AI assisting in streamlining tasks and podcast management. The importance of building community on your show. The emphasis on utilizing video was very prevalent. It is an exciting time to be podcasting.
Cassie presented on her first panel during Podfest, and a takeaway from her experience can applies to podcasting in general. Think about how you can get to the point quicker. You don't want to lose people. You want to add as much value as possible. Be intentional and strategic about what you present and how. Lou Mongello is a proponent of speaking to one listen. You may have hundreds or thousands, but speak like the conversation is one-on-one.
The biggest theme we took away is to continue to ask, "how can I continue to add value to my audience." Service is the number one objective. Money will follow. The most exciting thing about podcasting is the opportunities. You can automate. You can innovate. And you can serve your listeners.
If you want to see us utilize video content, let us know.
Resources
Lou Mongello Podcast: WDW Radio
Cassie Tucker Podcast: Marketing Happy Hour
Connect with Jody
About Jody – https://jodymaberry.com/about-jody-maberry/
Instagram – https://www.instagram.com/sugarjmaberry
LinkedIn – https://www.linkedin.com/in/jodymaberry/
Facebook – https://www.facebook.com/sugarjmaberry/
Quotes:
"If we can't reach them, we can't help them, if we can't help them, we can't build a relationship." JM