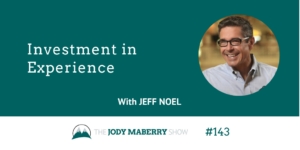 On this episode of the Jody Maberry Show, Jeff Noel joins in to recap their podcasting experience at Glacier National Park.
As Jody and Jeff discuss, the experiment to take the show into the wilderness proved successful on several fronts. For starters, the risk revealed what worked, what didn't, and how similar opportunities could benefit. On the flip side, the series underscored the need to incorporate external elements into the experience.
In short, for a podcast to succeed in the wild, the setting is just as important to the content as the conversation itself.