Why is My Granny Up in My Business?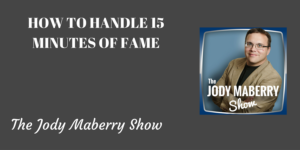 I always find a reason to mention my granny. Whether it is a story, a quote, or a joke.
There is a lesson to be learned for your business from my granny.
If you want people to know your message, you have to talk about it all the time. You are the only one who is going to carry your message forward.