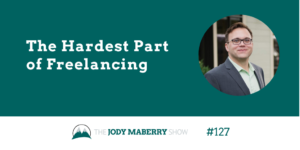 As a freelancing entrepreneur, there are bonuses and challenges working for yourself.
On the bright side, you can set your terms and hours. You have autonomy to make big decisions in everyday dealings. Plus, you can prioritize projects in tandem with other life responsibilities.
On the downside, you lack teaming and accountability. While the flexibility is a perk, finding a normal rhythm can prove arduous. Not to mention, the road to relationship can seem lonesome without intentional networking.
All in all, there are workarounds to what full-time freelancing doesn't provide. As I've learned through experience, once you're honest about your challenges, only then can you begin to overcome them.