Pursuing Your Dream is No Joke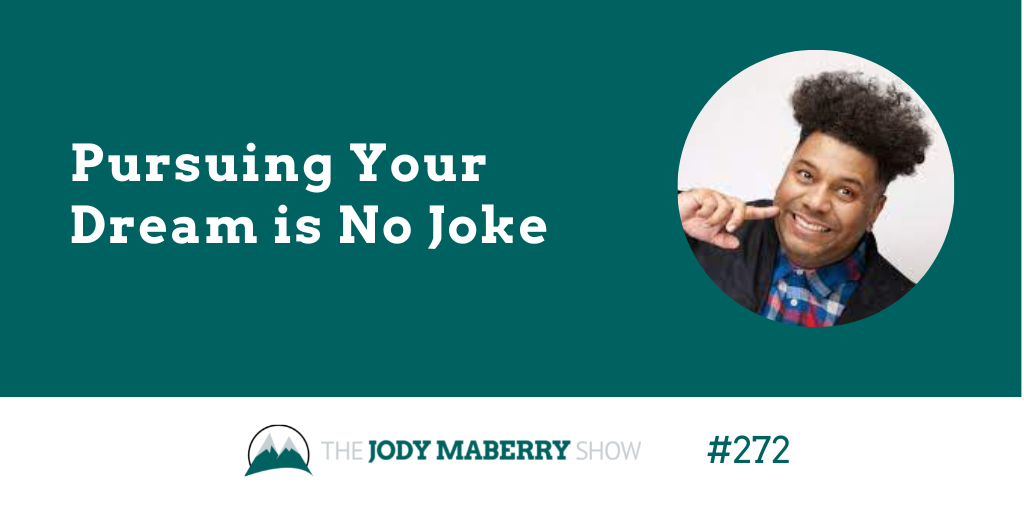 Orlando Leyba joins to remind us that pursuing your dream is no joke. Most of us have a dream, but few people break from security to pursue their passion. Orlando Leyba did just that. A former satellite engineer turned comedian, Orlando shares his journey from working on CBS news to guesting three separate times on The Tonight Show with Jimmy Fallon.
Orlando experienced multiple career paths before discovering his passion for stand-up comedy. After participating in a local improv theater class gifted to him by his wife, Orlando began to focus his efforts on pursuing the path that resonated with him. Looking back, Orlando recognized a trend in his life. The entertainment industry had always been there, just on the periphery.
Once you discover what you are supposed to do, you recognize that your spirit talks to you and will show you what you are supposed to do. There is math in everything; a problem and a solution. You must identify the situation you are up against and determine what needs to be done. Don't just settle for being where something happens. Find the environment that was designed for what you want to do and get in it. Do the work of helping the journey along, and the journey will start helping you too.
Surround yourself with people ahead of you as the journey opens those doors. There is a flow, an energy, to life. You give off energy. When you give off the right energy, you begin to see the flow to everything, where you can see and feel everything and how it is connected. The flow triggers good connection and interactions.
When you pursue your dreams, you have to understand there are parts of your journey you have control over and some you do not. Your content, how healthy you keep yourself, and what you do with the contacts you encounter are all within your control. Do what you can and connect to the flow. That is how you pursue your dream.
Connect with Orlando:
https://www.instagram.com/heylando/
Connect with Jody:
Instagram – https://www.instagram.com/sugarjmaberry
LinkedIn – https://www.linkedin.com/in/jodymaberry/
Facebook – https://www.facebook.com/sugarjmaberry/
Quotes:
"Your spirit talks to you and is like you're in the right place, so all you gotta do is your part, you're in the right place, you got here, you're good, you made it, to the right place, now do the work for this place." Orlando Leyba