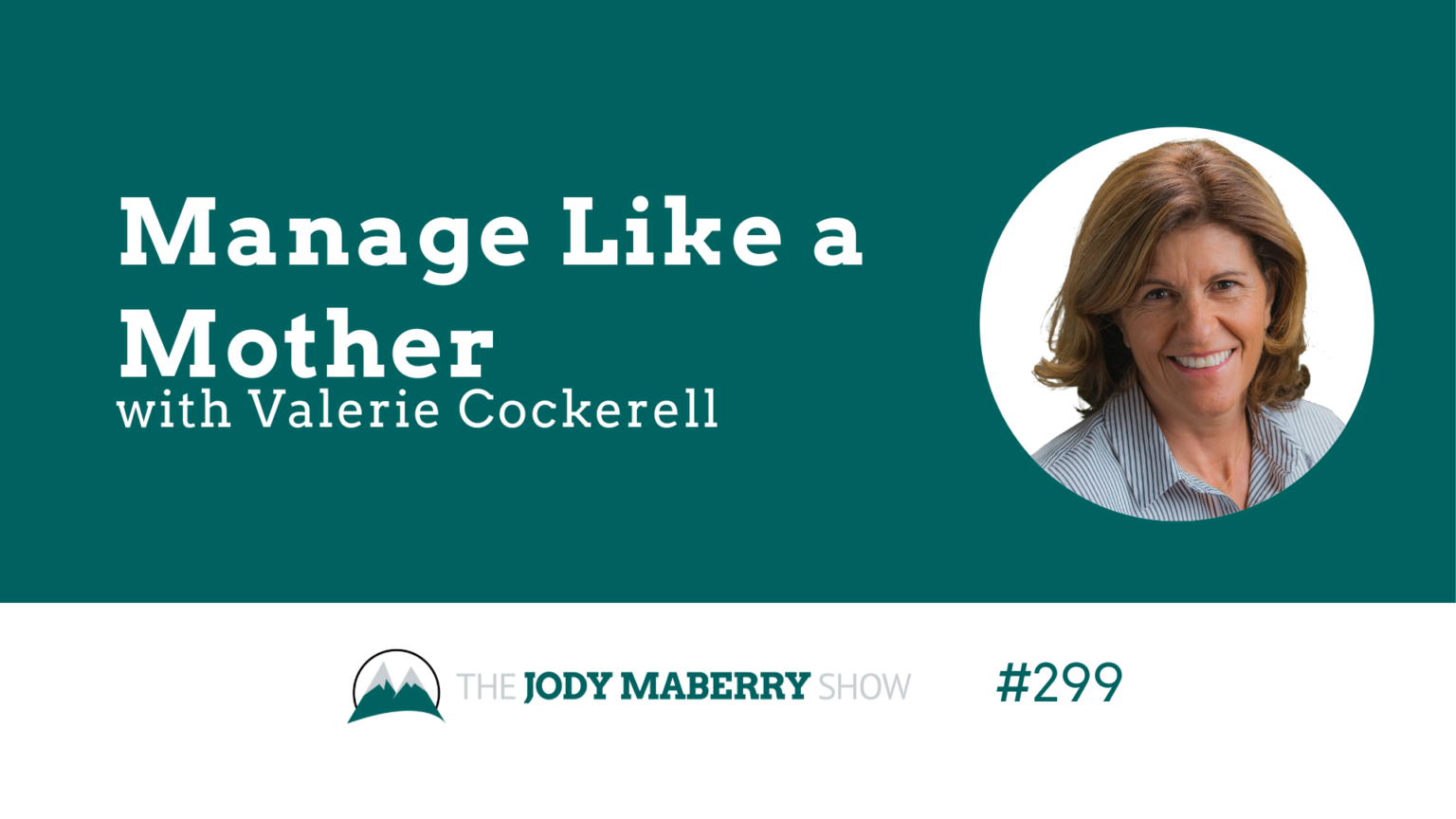 "By virtue of being a kid and on the receiving end of mothering, you have learned you know what works and what doesn't work." – Valerie Cockerell
This conversation brought me an all new perspective around the ways that motherhood can serve as a powerful foundation for effective leadership in any organization. Valerie Cockerell is joining to discuss her new book, "Manage Like a Mother," where she explores the intersection of motherhood and leadership. Valerie's message is simple yet impactful: leaders should manage like a mother.
Valerie Cockerell is a French American former Disney leader who was part of the opening team of Disneyland Paris. She pursued her career at Walt Disney World in Orlando Florida and facilitated programs for the Disney Institute. She is now a consultant in Leadership and Customer service excellence for organizations around the world. Today, she is the proud mother of 3 and lives near Boulder, Colorado.
During our conversation, Valerie shares her goal of encouraging men to become advocates for women by reflecting on the impact of their own mothers. She draws parallels between the instinctive thinking and planning that mothers do for their children's futures and the long-term vision that leaders should have for their organizations. There is also value in the different approaches and strengths that women bring to the table.
Many organizations recognize the need for diverse skills and perspectives in leadership roles. Valerie does a great job of explaining that while there are imperfections of mothers, the lessons we take away – good and bad – provide value. By recognizing the unique contributions that mothers make, she hopes to bridge the gender gap in the workplace and inspire men to support and advocate for women. Valerie encourages organizations to shift their focus from experience to a skills-based approach, providing women with a fair chance to compete on an equal basis.
This is a great episode full of thought-provoking insight that challenges traditional notions of leadership. Valeries common-sense approach make it easy to embrace the unique skills and perspectives that mothers bring to the table.
Connect with Valerie
Order the book – Manage Like a Mother
LinkedIn – Connect with Valerie
Connect with Jody
About Jody – https://jodymaberry.com/about-jody-maberry/
Instagram – https://www.instagram.com/sugarjmaberry
LinkedIn – https://www.linkedin.com/in/jodymaberry/
Facebook – https://www.facebook.com/sugarjmaberry/
Twitter: https://twitter.com/jodymaberry
Episode Highlights
[00:02:33] Women rely on love, anticipate danger, notice details. [00:06:23] Diversity in skills important; men value it. [00:07:17] Mothers aren't always perfect, but they teach valuable lessons. [00:10:35] Mothers' instinct can be transferred to leaders. [00:15:02] Men supporting women in the workplace. [00:18:54] Managing like a mother, teaching with workshops. [00:22:59] Underestimated contribution of women in workplace. [00:25:27] Be cautious of deliberate competence, strategic incompetence. [00:28:33] Get men to advocate for women.