Call it a Beautiful Gesture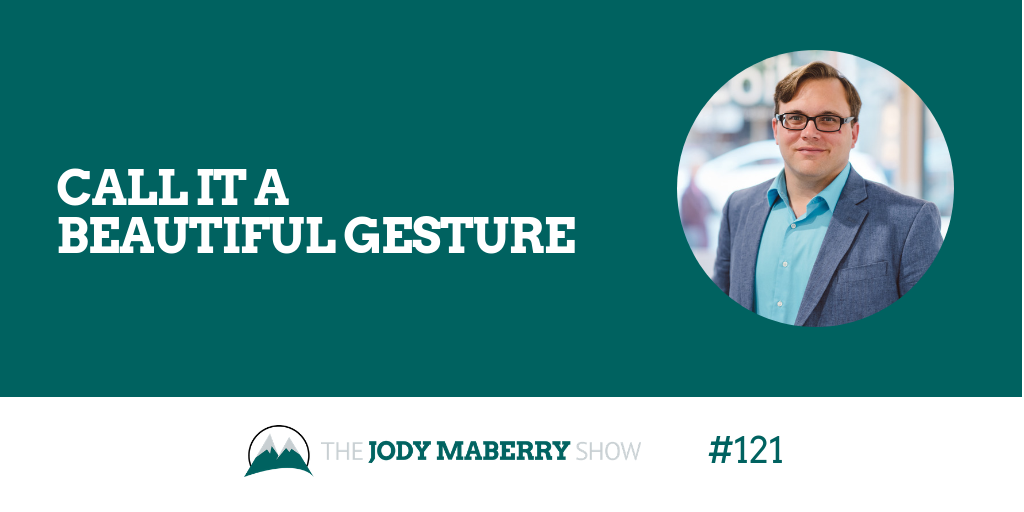 This episode of The Jody Maberry Show was inspired by a recent iTunes review of the podcast.
Part of the review states, "Jody is a bit like the Garrison Keillor of business podcasting…"
Reading that reminds me of the time I met Garrison Keillor in Seattle.
After one of his live events, I had the chance to get some books signed by Garrison. He took the time to admire my tie. He told me I married the prettiest girl in the San Juan Islands. He made an effort to make us feel special, even though we were there to see him.
You can take the time to do the same for people around you. Call it service. Call it going the extra inch. I call it a Beau Geste, or a beautiful gesture.