Add a Sense of Urgency to Life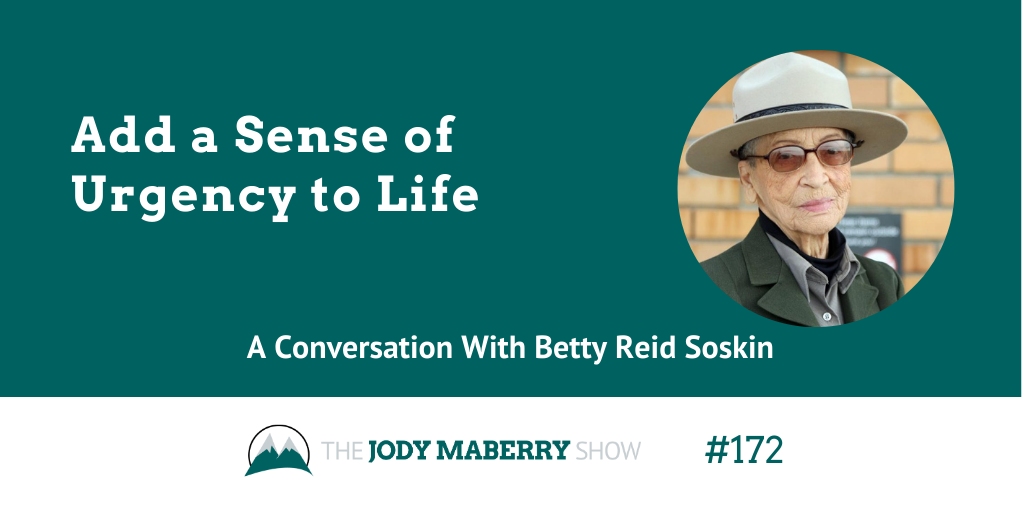 As a follow up to last episode about courageous kindness, we dip into the archives to bring you a conversation with one of the most authentic wonderful people I have talked to. Back in 2015, I had the chance to have a conversation with Betty Reid Soskin.
I wanted to share the conversation with you for 2 reasons. One, it is a good follow up to what we talked about last episode. And 2, Betty just celebrated her 99th birthday.
When I talked to Betty, she was the oldest park ranger in the country at 93 years old. So you can believe she still holds that record 5 years later. Berry is an interpreter at the Rosie the Riveter National Historic Park. Even better, Betty became a park ranger when she was 85 years old.
A couple of years before my conversation with Betty, she was furloughed during a government shutdown. In an interview, someone asked her what they should do to end the shutdown. Betty said, "I'm not wise enough to know what they should do except get out of my way."
Wonderful. I was a fan as soon as I heard that. Her comment was something my granny would have said.
There was a drive and purpose that was so impressive and she was in her 90s when she said that.
Betty's sense of urgency really stands out for me. What if we could adopt Betty's sense of urgency. We don't have to wait until we are 90. Get urgent and get people out of your way now so you can get important work done.
And perhaps the biggest lesson I learned from Betty is it is not an either-or world. It is both. Betty did not learn that until she was 91. But she passed in on to me, and now you, and it has helped me understand the world better.
Thank you so much Betty. Happy birthday.