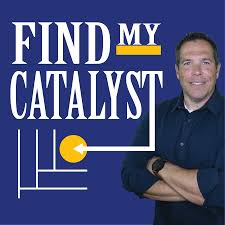 Mike Simmons and I teamed up for the Find My Catalyst podcast as a way to promote the Catalyst Sale company and help people learn more about sales.
Sales is a Thinking Process
Sales is a thinking process. Find My Catalyst is a weekly podcast with Catalyst Sales founder Mike Simmons and host Jody Maberry. We discuss real stories with practical application, in the context of B2B Sales. Other topics discussed include - Sales Strategy, Revenue Operations, Training, Onboarding, Sales Enablement, Organization Enablement, Workforce Development, and Execution.